Why You Should Upgrade from DSL to a Modern Broadband Connection
Listen On-line
D SL (Digital Subscriber Line) is a technology that uses existing telephone lines to deliver high-speed internet access to homes and businesses. DSL was once a popular choice for internet users who wanted to enjoy multimedia and video content online. However, DSL is now a declining technology that cannot keep up with the increasing demands of modern internet usage. If you are still using DSL, you may be missing out on the benefits of a more modern broadband connection that offers faster speeds, better reliability, and more options for your family and educational needs.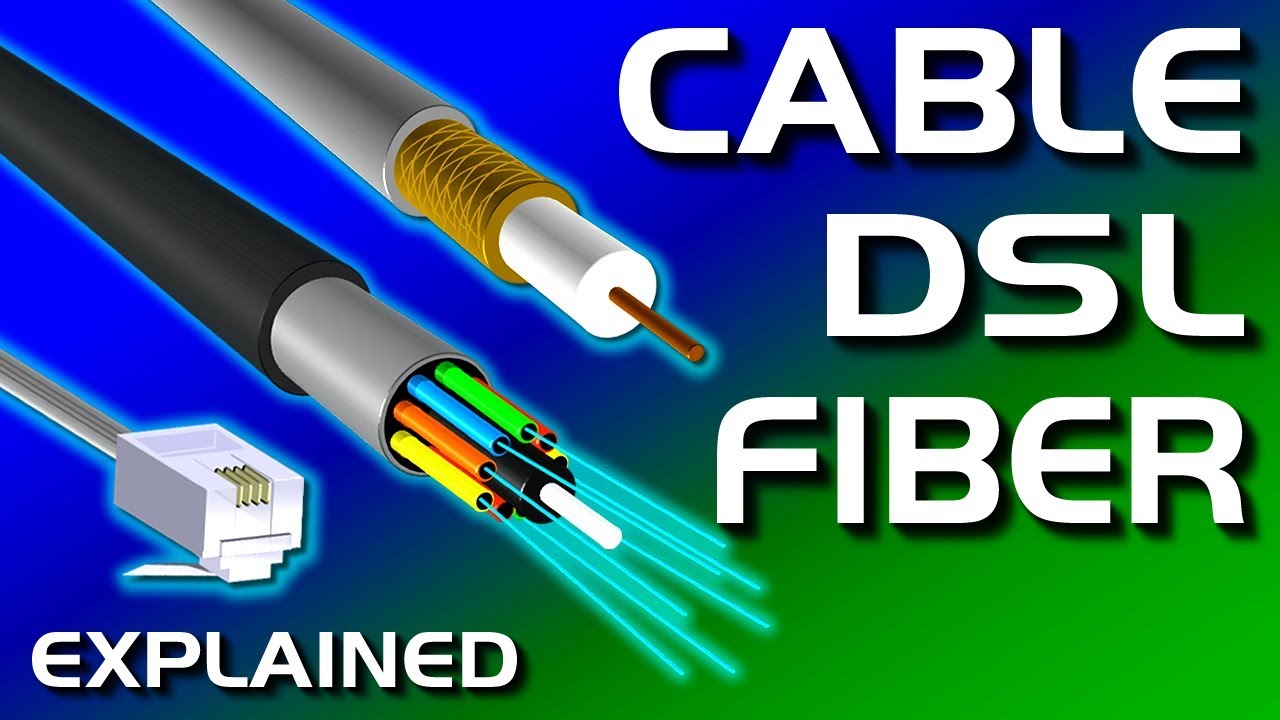 The Limitations of DSL Technology
DSL technology has several limitations that make it unsuitable for today's internet users. Some of these limitations are:
DSL speeds depend on the distance from the service provider's central office. The farther you are, the slower your connection will be. DSL speeds can range from 256 kbps to over 100 Mbps in the downstream direction (from the provider to the subscriber), and from 128 kbps to 3 Mbps in the upstream direction (from the subscriber to the provider). However, these speeds are often lower in practice due to various factors such as line quality, interference, and congestion.
DSL requires a dedicated phone line for each connection. This means that you cannot use your phone and internet at the same time unless you have a separate line for each service. Alternatively, you can use a DSL filter on each non-DSL outlet to block any high-frequency interference and enable simultaneous use of voice and data services. However, this may reduce the quality of both services.
DSL is not widely available in rural areas or remote locations. DSL service providers need to install special equipment at their central offices and at the subscriber's premises to enable DSL connections. This can be costly and impractical for areas with low population density or long distances from the central office.
DSL is not compatible with some newer technologies and applications. For example, DSL cannot support fiber-optic cables, which offer much higher speeds and bandwidth than copper wires. DSL also cannot support some advanced features such as VoIP (Voice over Internet Protocol), which allows you to make phone calls over the internet instead of using traditional phone lines.
The Benefits of a Modern Broadband Connection
A modern broadband connection is a type of internet service that offers much faster speeds and more reliable performance than DSL. There are different types of broadband connections available, such as cable, fiber-optic, satellite, wireless, and mobile. Depending on your location, budget, and preferences, you can choose the best option for your needs. Some of the benefits of a modern broadband connection are:
Faster speeds for downloading and uploading data. A modern broadband connection can offer speeds up to 1 Gbps or more in both directions, depending on the type of technology and service level. This means that you can enjoy streaming high-definition videos, playing online games, downloading large files, and uploading photos and videos without any delays or interruptions.
More bandwidth for multiple devices and users. A modern broadband connection can support multiple devices and users at the same time without compromising the speed or quality of the service. This means that you can share your internet connection with your family members or roommates without any conflicts or slowdowns. You can also connect various devices such as laptops, smartphones, tablets, smart TVs, gaming consoles, and smart home devices to your broadband network and enjoy seamless connectivity and functionality.
More options for entertainment and education. A modern broadband connection can open up a world of possibilities for entertainment and education. You can access a wide range of online content and services such as streaming platforms, social media networks, online courses, podcasts, e-books, webinars, and more. You can also use your broadband connection to enhance your learning experience by using interactive tools such as video conferencing, online collaboration, virtual reality, and augmented reality.
More security and reliability for your data and communication. A modern broadband connection can offer more security and reliability for your data and communication than DSL. For example, fiber-optic cables are less prone to interference, damage, or theft than copper wires. Wireless networks are encrypted to prevent unauthorized access or eavesdropping. Mobile networks are backed up by batteries or generators in case of power outages or emergencies.